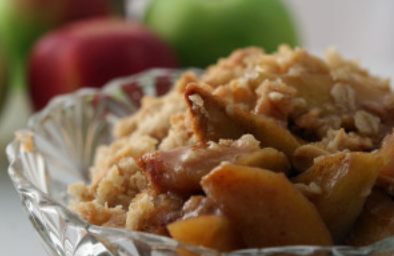 ¾ cup sugar
1 tbl Spoon flour
¼ tsb salt
¼ tsb cinnamon
4 cups peeled (cored) sliced apples
½ cup melted margarine
½ cup brown sugar
1 cup quick Quaker Oats
¼ tsb baking powder
Mix sugar flour salt and cinnamon with apple slices and place in a greased baking pan
Mix margarine and brown sugar then add oats and baking powder
Spread the apple mixture on bottom of baking pan then spread the brown sugar mixture on top of the apples
Baked at 350 for 40 minutes
*Serve with cool dairy treat like whip cream, ice cream or cool whip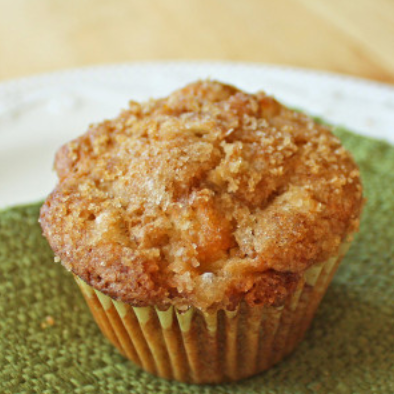 2 cups flour
3 tsb baking powder
¼ cup sugar
Dash of salt
3 tbls melted margarine
1 beaten egg
2/3 cup milk
1 cup chopped and peeled apple
1/3 cup brown sugar
½ tbs cinnamon
½ cup finely chopped nuts
Sift together flour, baking powder, sugar and salt; add margarine, egg, milk and apple and place on the bottom of a greased and floured muffin tin. Mix topping of brown sugar, cinnamon and nuts and sprinkle over batter. Bake at 375 for 20-25 minutes.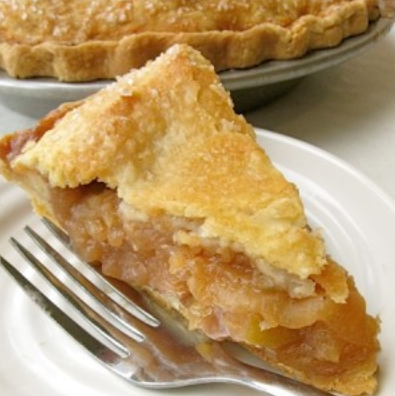 Pie crust for a 2 crust 9" pie
¾ cup sugar
1 teas. Nutmeg
1 teas. Cinnamon
Brackett Orchard Apples
Select a pie crust of your choosing for a 9" two crust pie. Put one crust on the bottom of the pie plate. Mix ¾ cup sugar, 1 teas. Nutmeg & 1 teas. Cinnamon together. Spread some of this mixture on the bottom crust.. Peel and core applies. When complete, cut the apples into slices. Add the applies slices to the pie bowl in layers. In between the layers of apple slices, keep adding more of the sugar and spice mixture until it is gone. Cut a 1 ¼" slit in the center of the crust, and three small slits on the side of the initial slit to let steam escape. Pat sides of bottom crust with water, and apply top crust. Seal the top and bottom crusts together. Brush the top crust with water. Bake at 400 degrees for about 40 minutes. Remove from oven and allow to cool. Serve with vanilla ice cream.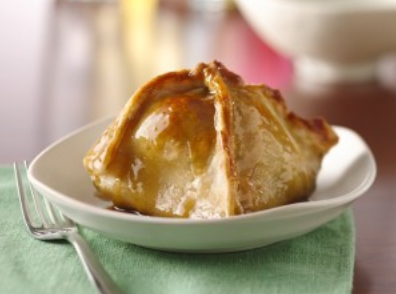 2/3 Cup sugar
½ cup water
2 tbl margarine
¼ tbs cinnamon
Pie dough
4 apples peeled and cored
Boil sugar, water, margarine and cinnamon for 2-3 minutes
Cut a square of dough for each apple
Place each apple on a square
Sprinkle with a ½ tbl spoon sugar, dash of cinnamon and dot with margarine
Wrap pastry around apple and place in square baking dish
Pour syrup mixture over apples and pastry (leave some for basting)
Bake at 375 for 40 minutes basting apples occasionally with syrup
*Serve with a small pitcher of milk with nutmeg on the top